Looking forward to 2021 Fair with an extra day!
August 3rd to 8th!
We look forward to seeing you at the Greater Minnesota Get-Together!

---
Daily Updates:
Huge thanks goes out to our 2020 Kid's Day sponsors!
Burnett Dairy, Casey's, Curt's Roll Offs, Essentia, Home Preferred Realty, Jones Construction, Kwik Trip, McDonald's Distributing, Minnesota Energy, Pit Stop-Rock Creek, Talon Sanitation, and Welia Health.
_________________________________________________________________________________
Grandstand Events
Demolition Derby
Friday and Saturday
Adult – $15.00
Children – $5.00
Pit Pass each night – $30.00
Wednesday
Adult – $10.00
Children – $5.00
Pit Pass – $20.00
Tractor Pull
Thursday
Adult – $10.00
Children – $5.00
Pit Pass – $20.00
1 arm band for all Grandstand events $40.00
Includes 2 Derby nights, Tractor Pull, Truck Pull
(Does not include a Pit Pass)
**Sunday FunDay**
Lots of free kids activities and we'll be giving away kids bikes!!!
Grand Prize ATV Giveaway
Bring 3 items for the Dragon Food Shelf or a cash donation – will be given to Hinckley/Finlayson, East Central or Willow River Backpack Programs on Sunday and you will get a free Snow Cone!
---
For Information about the Pine County Fair Parade on Saturday at 4PM, visit the Chamber site at http://www.pinecitychamber.com/pine-county-parade/
For The most up to date information during fair week follow Us On Facebook!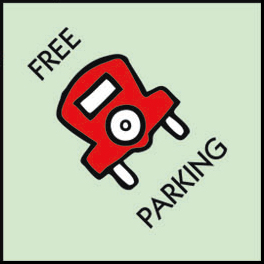 Join us at the Pine County Fair where the parking is free and there is no entry fee!