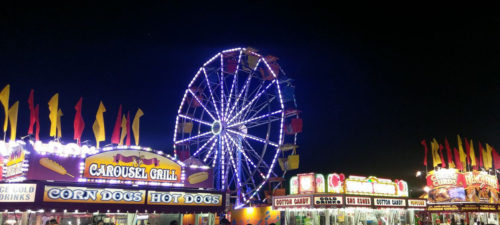 Advance Sale Ride Arm Bands $25/each
Each arm band is good for all day. No age limit. Rides start at 5pm Wednesday, noon on Thursday, Friday, Saturday, and Sunday.
Advanced Tickets Available At:
Chris' food Center Sausers Holiday Stations Pine City
Rock Creek Pit Stop Nicoll's Café
Beroun Marathon Pizza Pub Daggett's Foods
During the Fair
Armbands $30
Tickets $1.50 each or 20 for $25
Kiddie rides are 2 tickets, Big rides 3 tickets, and Special Rides/Attractions are 4-5 tickets.